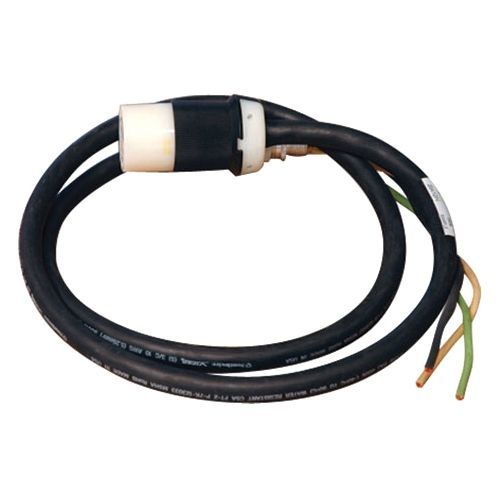 208/240V single phase whip with L6-30R outlet distributes power from 3 phase distribution cabinet to critical equipment racks. 25 ft. insulated and 3 ft. of removed outer jacket cabling supports hardwire connection to SUBB230 circuit breaker in SUDC208V42P 3 phase distribution rack. L6-30R outlet is compatible with 208/240V loads and Power Distribution Units (PDUs) supporting a L6-30P plug-in connection.

Specification:
Power Device Type: Power Cable
Power Provided (W): N/A
Circuit Protection: N/A
Battery Type: N/A
Service & Support Type: 1-year limited warranty
Features: 208/240V single phase whip distribution cabinet accessory. 25 ft. length with 3 ft. removed outer jacket. 3 conductor 10AWG stranded wire. L6-30R outlet (208/240V 30A).